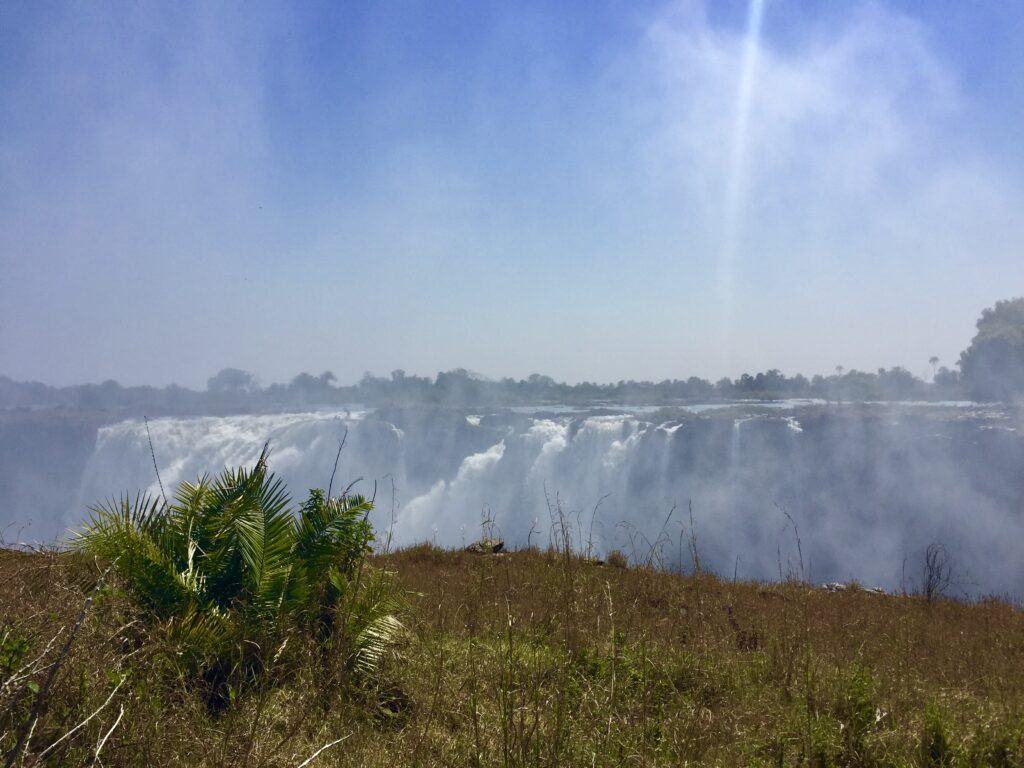 Our tall maternity leggings, the Vitoria Leggings, are the very reason we created Tall Mama. Us tall mamas needed long, comfortable pants to wear during our entire pregnancy. Being as comfortable as possible is especially important while pregnant, and that is no exception for us tall women! 
In 2016, I moved to Zimbabawe, a country in Southern Africa, where I lived in various cities for a total of 18 months. I instantly fell in love with the people and wildlife there and Zimbabwe quickly became my home away from home. Before I moved back to the United States, I visited Victoria Fall, one of the Seven Natural Wonders of the World, which was the most beautiful place I have ever seen.
Because of the piece of my heart that Zimbabwe holds, and of course because Zimbabwe is one of the homelands of a giraffe, I want to incorporate Africa and the experiences that I have had there in my brand as much as possible. So just like the indescribable beauty I experienced at Victoria Falls, these long leggings are made to help you feel beautiful.