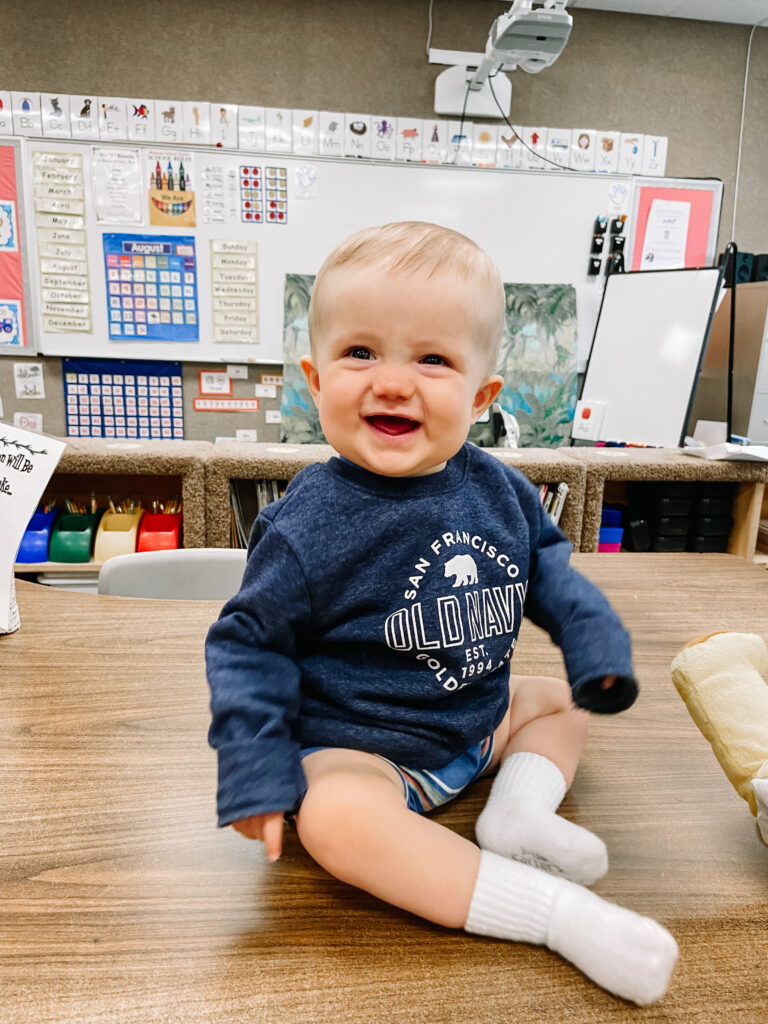 Everyone, meet Luke. Luke is my 8 month old baby who, before he was even here, opened my eyes to a tall-less maternity world. I had already experience the struggle of shopping for everyday tall clothes, and I begun my search for tall maternity clothes naive enough to think that it would be as easy as shopping for regular tall clothes. Yes, tall maternity shopping made normal tall shopping seem EASY!
I spent hours on end, searching day and night for anything that would fit both my long legs and growing tummy with very little success. What I did find were blogs and articles that tall mamas had written as guides for buying clothes when you are pregnant, and tips for how to adjust the clothes you already owned or alternatives since you just can't buy tall maternity things. So there were people out there talking about the fact that you just can't find things like that, but nobody was doing anything about it! The only solution shouldn't have to be to just buy tall things that are gigantic and unstylish, but that will fit your round belly.
So there I was in my flowy dresses, my long legs revealed in the middle of freezing single digit degree winter weather telling myself that this would not happen again and that tall, expecting mothers should not have to endure that kind of pain. Hopefully I was right, and thanks to Luke, that just might be the case.